Amazon Web Services (AWS)
Otron has been an AWS Consulting Partner since 2010 and during this time we have developed our skills to knowledge through official partner training sessions and many hours of hands-on infrastructure planning and management.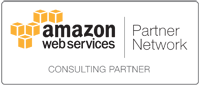 ---
Google Cloud
Otron has been a Google Workspace (G-Suite) Authorised Reseller since 2010 proudly offering the suite of features that Google has to offer to our customers. We use and recommend Google Workspace over all others as it is simply the best choice.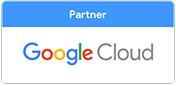 ---
Dropbox For Business
We have been offering Dropbox for Business to our customers since 2012 and have been a customer of Dropbox for even longer. We like to know that our data is safely backed up and trust Dropbox to take on this responsibility for ourselves and our customers.

---
Other Services
Cloud Hosting
Otron also offers hosting services through providers other than AWS such as Microsoft Azure, Digital Ocean, and of course Google Cloud.
Cloud DNS
If you're looking for a robust and complex DNS hosting solution we maintain relationships with some of the best providers.
Virtual Phone Numbers
We can offer in-dial phone numbers in most countries, terminating calls to your office or mobile phone.